PESTTREND – built for enterprise pest management, with the benefits to match.
Suits multiple location management
Pain free, real-time analysis and reporting.
Benchmark and track pest management performance.
Prevents problems becoming major issues.
Easy to switch pest contractors.
PestTrend Dashboard & Reporting
Easy to understand dashboard giving complete view of all facilities;
Click through reporting to give instant detail for total displayed on the button;
Totals recalculated every time to give accurate up to date picture.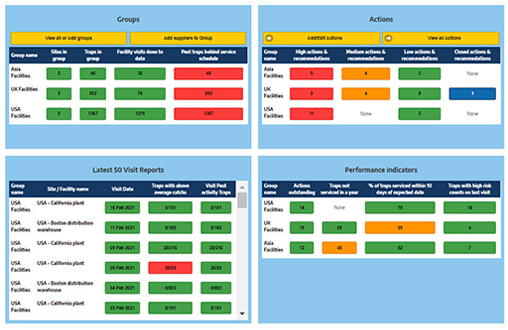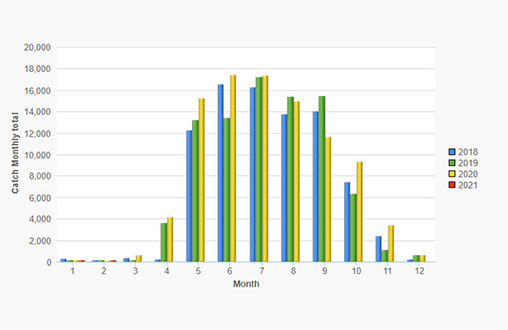 Facility performance report
You select level of detail: whole facility or individual building or individual trap;
Click through reporting to give instant detail for the column selected;
Historical pest average is worked out in real time every time report is run.
Click through reporting to give instant detail for the count selected;
Catch counts color coded according to pre-set thresholds to highlight problems;
Thresholds can be modified to suit facility manufacturing type.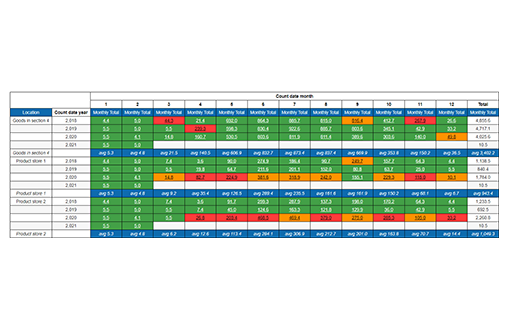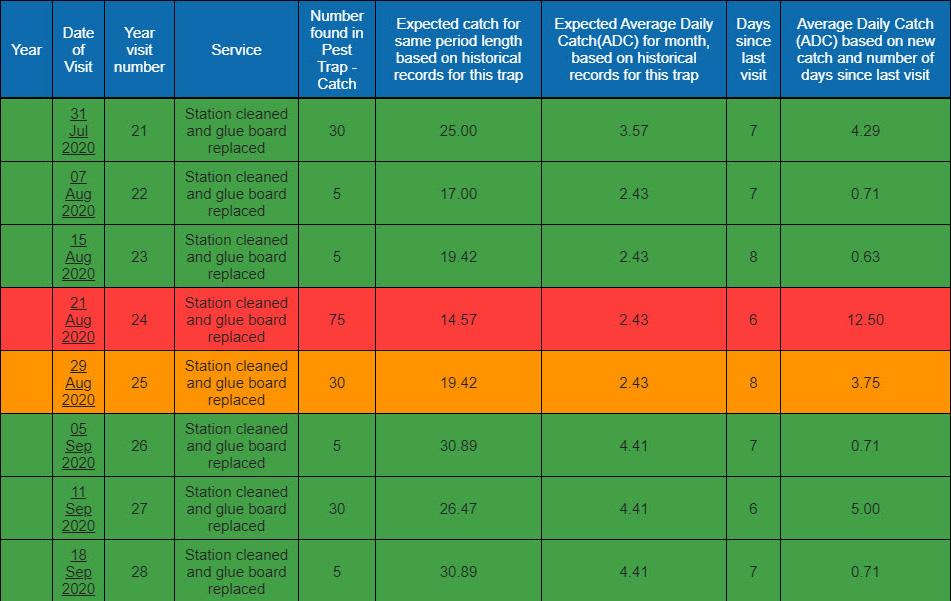 Click through reporting to give instant view of visit report for selected date;
Shows actual catch alongside the expected catch based on history;
Average daily counts calculated and used to give accurate picture of trap performance.
Fully Integrated Pest Management
Measurement is key to evaluating the impact of your pest management activities.
We account for the skewing factors to get good results and accurate early warning.
Monitors the progress of the decisions you have made which is critical to their impact.
Get notifications of actions and threshold breaches as they happen, keeping you informed.
No need to purchase expensive hardware.
Plus, we maintain all servers and software, leaving you worry free.
We take care of data backups and access, and also ensure the latest fixes are in place to prevent viral attacks corrupting your data.
Your clients and audit teams can login via any internet enabled device to track and analyze the pest management data.
Our unique 'pay according to usage' model keeps your costs down.
INTERESTED IN OUR
FREE TRIAL?
LET PESTTREND HELP YOUR COMPANY
with simple, easy accessed reporting to keep your company compliant with Safety Standards.